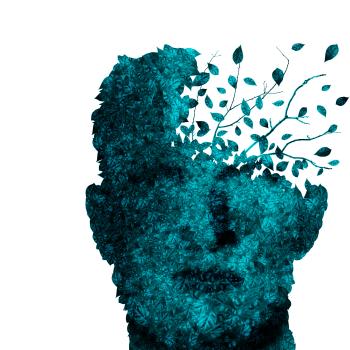 Mar. 23, 2023, 07:00 PM - Mar. 23, 2023, 09:00 PM
Diagnose "Alzheimer" - Eine Herausforderung für die alternde Gesellschaft
Demenzerkrankungen sind für Betroffene aber auch die Gesellschaft insgesamt eine große Belastung. Wo die Wissenschaft steht und welche Herausforderungen auf uns alle zukommen, diskutieren Expert:innen am 23. März in Hannover.
Diskutieren Sie mit: Livechat am 23. März
1907 veröffentlichte Alois Alzheimer seinen Fachaufsatz "Über eine eigenartige Erkrankung der Hirnrinde", der seine wissenschaftlichen Studien zu einer damals unerforschten, neurodegenerativen Erkrankung des Gehirns zusammenfasst. Fast 100 Jahre später sind sowohl die akademische als auch die pharmazeutisch-industrielle Wissenschaft noch weit davon entfernt, die Ursachen der Diagnose "Alzheimer" vollumfassend ergründet und wirksame Therapieansätze entwickelt zu haben. Dass die meisten Demenzformen derzeit nicht heilbar sind, nehmen Betroffene und Angehörige als große psychologische Belastung wahr. Auch für die Gesamtgesellschaft ist die Krankheit eine große Herausforderung: Belastung der Sozialsysteme, Pflegenotstand, zu wenig Hilfe- und Entlastungsangebote für Angehörige sowie Vorurteile gegenüber Betroffenen sind nur einige Stichworte. Welche Anstrengungen unternehmen öffentliche und zivilgesellschaftliche Förder:innen sowie die Wissenschaft, um Betroffenen ein besseres Leben mit Demenz zu ermöglichen? Und wo liegen die Herausforderungen der kommenden Jahrzehnte, wenn wir alle immer älter werden?
Do you have questions about our public events? Check out our FAQ!
FAQ public events

Where do the Volkswagen Foundation events take place?

The events take place at the Xplanatorium Herrenhausen Palace, Herrenhäuser Straße 5, 30419 Hanover. Access by public transport: Üstra lines 4 and 5, stop 'Herrenhäuser Gärten'

How do I get to the Xplanatorium Herrenhausen?

by public transport: tram lines 4 and 5, bus line 136: stop "Herrenhäuser Gärten" or "Schaumburgstraße".
by bike: There are bike racks in front of the Xplanatorium. E-bike batteries should be taken into the building and not left on the bike.
by car: The Xplanatorium is located within Hanover's environmental zone. Motor vehicles are only allowed to drive in the low emission zone with a green fine dust sticker. Parking spaces (with parking fee) are available at the "Great Garden".

When does admission to events start?

The doors will open 60 minutes before the event begins.

How long do the events last?

Evening events like panel discussions last for about 100 - 120 minutes.

How much does admission to Volkswagen Foundation events cost?

Admission to Volkswagen Foundation events is free of charge.

Is the venue barrier-free?

The Xplanatorium Herrenhausen is barrier-free.

Are the events broadcast live?

Some of our events are also broadcast live. To access, visit the respective event page on our website.

Are the panel discussions recorded?

Many of the events are broadcasted live and/or recorded. Recordings and proceedings of past events can be found in our newsroom and on our YouTube channel.

Is there a cloakroom?

At events held at the Xplanatorium Herrenhausen, you are welcome to use our cloakroom free of charge.

I lost or forgot something at an event at the Xplanatorium, whom can I contact?

Who can I contact if I have further questions?

If you have any questions, you can reach our hotline from Mon-Fri 8 a.m. to 4 p.m. at 0511/8381-200.
Bei Fragen wenden Sie sich gerne an